In the very heart of the old Odessa, on a street intersection of Deribasovskaya, Gavannaya, and in the City Garden, in a house built for Iosif deRibas himself, one of the most picturesque and flashy restaurants of the Southern Palmyra is located – 'Restaurant Pecheskiy'. The restaurant owes his name to a famous restaurant-keeper of the end of the 19th century, Mr. Pecheskiy who lived in this house on Deribasovskaya and kept his 'Pecheskiy Pub'. At daytime poor people could eat here for very little money, and in the evening it was the center of Odessa night life. After the revolution of 1917 the restaurant was nationalized. It changed its names several times, but the one that stick in memory most of all was 'Caucasus'. In 1991 it was bought out, renovated, and open its doors hospitably with a regained historical name. In a hall built in an atmosphere of an Odessa yard or on an open porch of the City Garden you can always just relax with your friends and relatives, listen to a live music, celebrate your birthday, an anniversary, wedding or have any other festive celebration in full comfort and idyll.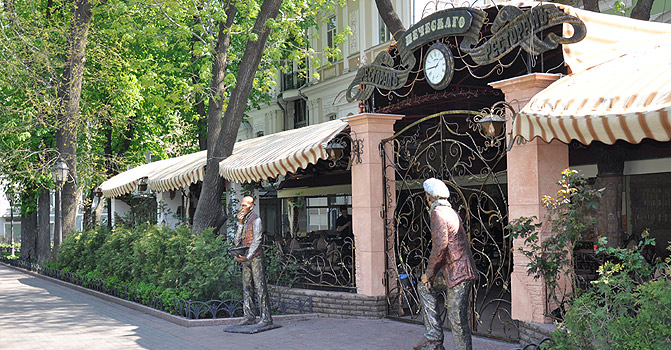 20.12.2000 in the very center of the city, on Deribasovskaya the first restaurant in Odessa with a national Ukrainian cuisine 'Ukrainian Gourmet' was open. The design of a restaurant and its summer area harmoniously combines old Ukrainian folk traditions and modern ones. For its perfecting rare elements of ethnography were used and painstakingly collected in Ukrainian villages. A special zest is imparted by wall painting made by a well-known artist in a national style. A basis of the restaurant menu is made by Ukrainian national dishes cooked by recipes.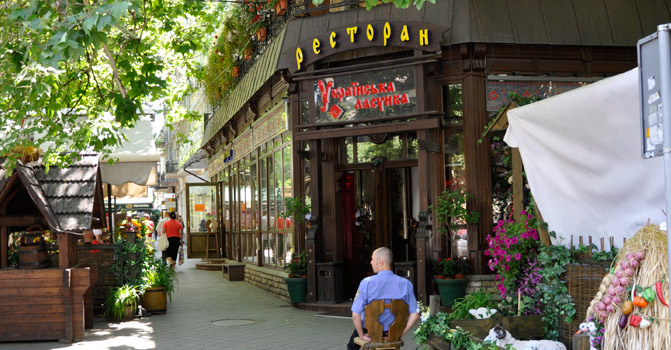 Restaurant 'Steakhouse. Meat and wine' was founded in 1998, and in the time of its existence it proved itself with its professional approach to meat and wine and became popular among Odessa people and guests of the city. 'Steakhouse is a significant project for Odessa restaurant which even in its interior design dictates its own inimitable format. In the restaurant 'Steakhouse. Meat and wine' all dishes from meat are cooked on inartificial coal which lets preserve a unique taste of meat fried on a 'live' fire, juiciness as well as a mineral and vitamin composition. An open grill-kitchen of the restaurant gives guests an opportunity to watch the process of cooking. A wine list of the restaurant offers a rich assortment of wine of various countries where every guest can find a decent drink for every dish.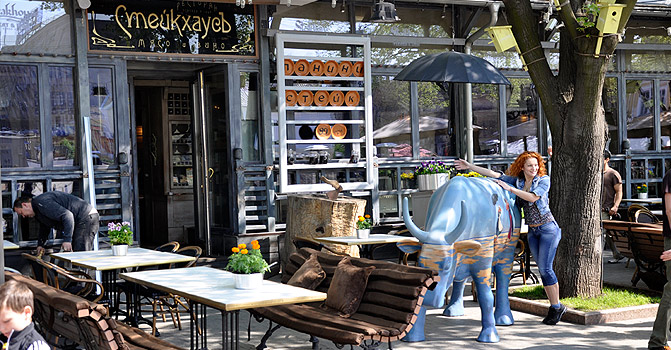 The 'Compot' restaurant is probably the most cheerful restaurant on the main street of the sunny city. For creating of comfortable interiors the old useful things of the second half of the past century were taken out of safes and attics, mixed up, and then used in the most unusual way, evoking surprise and delight of guests. A breakfast in 'Compot' always means fresh croissants and bread, and, naturally, a compot. Agree that it's a perfect way of starting a new day! Besides, every guest gets a good mood as a present.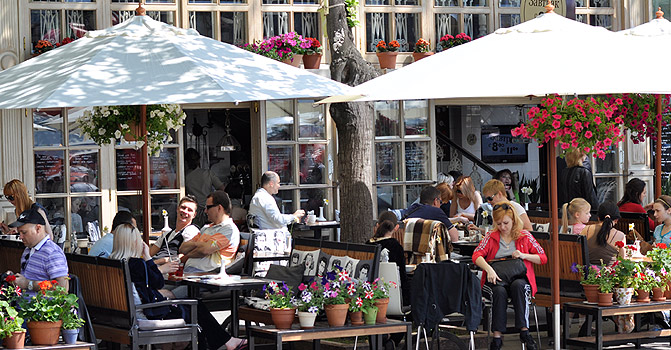 All right reserved, 2011
You are alone? ukrainian Marriage Agency offers a acquaintance with single Odessa girls for marriage